Scorpion Swim Team is a small competitive swimming club founded in 2007 based in Midlothian and we are fully affiliated to the Scottish Amateur Swimming Association (SASA).
The Team has also achieved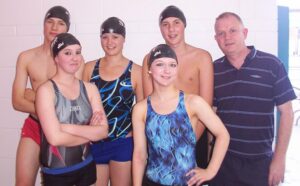 Our Head Coach is a fully qualified teacher and our assistant coach is qualified to Level 2 and WPC level 4.
Team Ethos
The coaching staff and team are committed to helping every swimmer in the team to reach their maximum potential.
We believe this can be achieved for a wide range of ages and ability levels.
Our top squad swimmers take time out of their training schedules when suitable to mentor our intermediate and development swimmers.
The Team Name 'Scorpions'
The team was named 'Scorpions' for several reasons and various individuals have asked why we chose a non-swimming animal.  The beauty of this is that we as a coaching team believe that anyone can be taught to swim and compete at various levels.  In addition the founding members chose a menacing Scorpion, and it looks brilliant as a white logo against the black on the team caps.
Colin Galbraith (Head Coach)
Executive Committee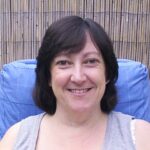 President: Susan Liddle 
Secretary: Clare Henderson 
Treasurer: John Sluman
Child Protection Officer: Ralph Payne 
Head Coach: Colin Galbraith 
Team Captain: vacant
Web Design/Admin: David Liddle
The following documents are available on request:
Constitution
Insurance Documents
Development Plan
Child Protection Policy
Equal Opportunities Policy
Equity Policy
Health and Safety Policy
Data Protection Policy
Anti-Bullying Policy
Complaints and Grievance Procedure
Confidentiality Statement
Privacy Policy August 2020