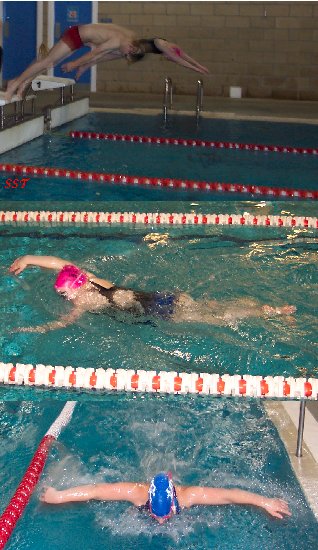 Team kit should always be worn on poolside at competitions.
Always bring 2 pairs of goggles & your Water Bottle.
If you require a new Tee shirt or bag just contact one of the coaches and we will organise this for you
No football colours are acceptable under Swimming rules.